Marketing For Veterans By Veterans
Because made in America matters
We believe that Veteran Owned Businesses are just better. That's why we focus on building the best business on our end to blow your already kick-ass business through the roof.
10% of All Our Business Goes to Veterans
Invest in the Veteran community
10% of every sale we make goes right back to a Veteran organization of your choice. Expand your business and help the Veteran community at the same time.
Guarantee Your Marketing ROI
You WILL succeed with us
We are a no bullshit team of experts who have been building businesses online and offline for decades. Let us help you grow your business.
Business & Marketing Audit
From audience research to the customer journey and sales funnel, we take a close look from the top down.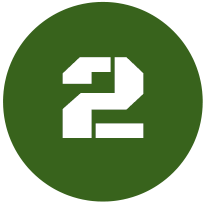 Create a Custom Battle Plan
We develop a detailed 12-month plan to achieve specific business goals through various forms of paid marketing.
Test, Scale, Improve, and Repeat.
We take action by constantly testing, analyzing the results, and seeing what worked. to progress even further.
What Our Clients Say
We truly value our clients. Here's a little preview of what you can expect from our services.
Lead Generation And Conversion
Mobius Media Solutions is dedicated to giving you the best possible opportunity
to reach a measurable Return On Investment (ROI)
IDENTIFY YOUR CLIENT AVATAR
Client Avatars are the key piece to getting your Digital Marketing Campaign in front of the people who have the means and opportunity to buy your products and services. Advertise to the people who care about your service.
GEO-TARGET YOUR ADS
If you are a local business who serves local customers, there is no need to send your Digital Marketing Campaigns to everyone in the nation. Instead, let's focus your Digital Marketing Strategy towards the local people who can enjoy your products and services.
SOCIAL MEDIA PRESENCE
The power of social media is more than simply sharing pictures and videos with friends. Today, successful Digital Marketing Strategies and Campaigns have two items firmly at the top of the agenda: Social Media and Video.